OBEDIENCE SCHOOL For Upstate Dogs...
We offer In-Kennel dog training for Greenville, SC and the surrounding areas.
We have three basic services:
1)  In Kennel Basic Obedience Training
2)  In Kennel House Training & Basic Obedience Training
(These are three-week programs where your dog stays with us during the week and goes home on the weekends)
3)  In Kennel Advanced Training
This is a two-week program where your dog stays with us during the week and goes home on the weekends.
Our dog training facility features two spacious training rooms where we practice solo learning and group training. We use distraction techniques similar to daily life to help keep your dog focused as part of her training.
Puppy Training Classes For Old dogs too!
Our team of professional dog trainers will ensure that your dog is getting the best possible training. We offer a variety of services for On-Leash hand & voice commands such as:
Heel, sit, stay, come, down, automatic sit, sit stay, down stay
Behavioral problems such as jumping, puppy biting, mouthing, house manners, toy/food aggression, social skills, and any other behavioral problems you may have
House training (potty training) We start the House Training process that requires owner follow-through. Dogs differ in their pace of complete House Training.
Advanced Training covers Off-Leash training with E-Collar for Heel, Emergency Down, Recall, Come, & Basic Commands
All Dogs Must Have Proof Of Vaccinations Before Entering our Facility For Any Of Our Services:

Dhpp (Distemper, Hepatitis, Leptospirosis, Parvovirus, Parainfluenza, and Corona)
Rabies
Bordatella (Kennel Cough) 
Flu Vaccine
At various times throughout the year we offer Group Classes
.
Group classes provide a great way for your dog to socialize with other dogs while building a healthy relationship with you. Group classes are also an excellent way for pet owners to gain insight into their pet's behavior and gain insight into their own training skills. Group classes offer an opportunity for owners to learn about training methods from a professional dog trainer and correct any mistakes they may have made in the past. 
Additionally, group classes provide a great environment for dogs to learn proper obedience and build better relationships with other pets. The group class setting can also help reduce anxiety and stress, as the dog learns to interact with other animals in a more relaxed atmosphere.
You can request to be notified of upcoming Group Classes: Please Notify Me Of Your Next Group Class Training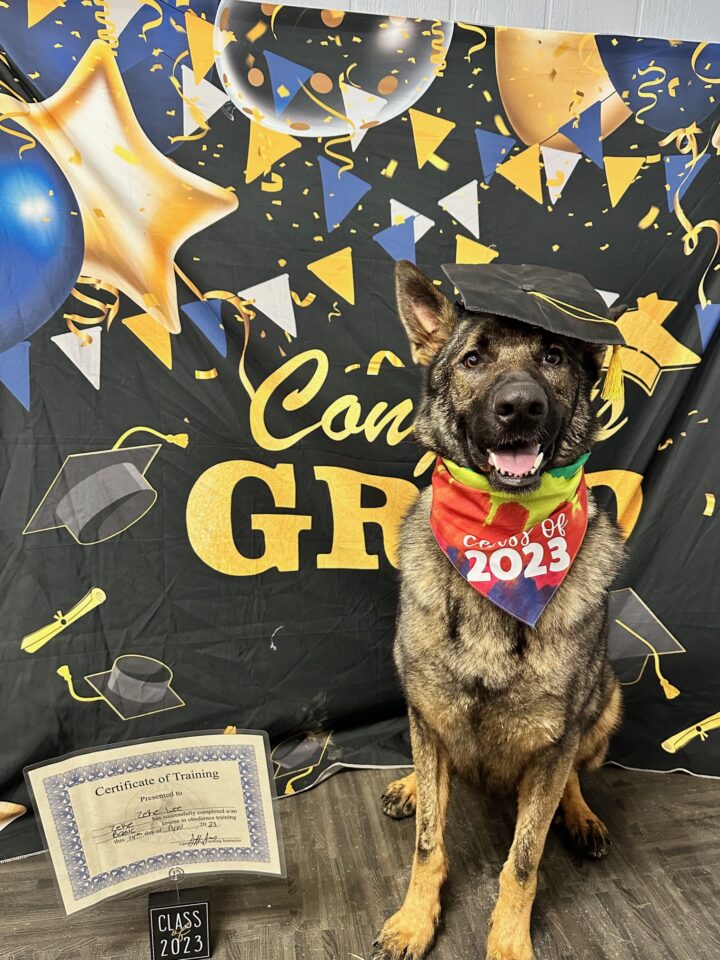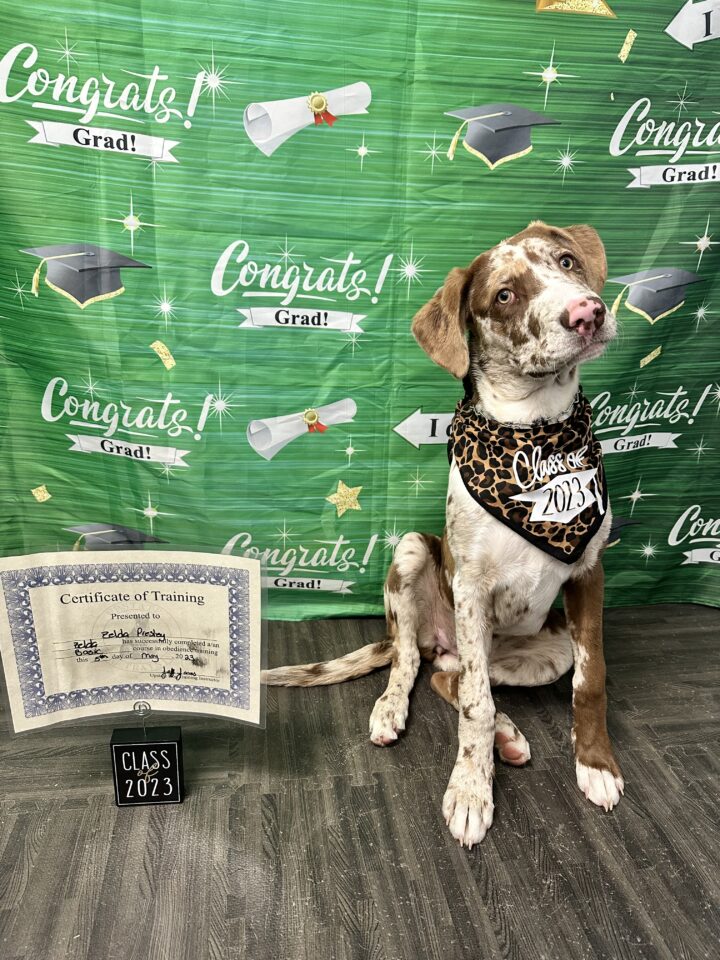 PURPOSE-FILLED DOG TRAINING
Our goal is to help you build a strong bond with your dog by teaching them basic behaviors that will make life easier and more fun for all your two-legged and four-legged family members.
Our experienced dog trainers understand the importance of positive reinforcement and tailor their approach to the individual needs of each dog and owner.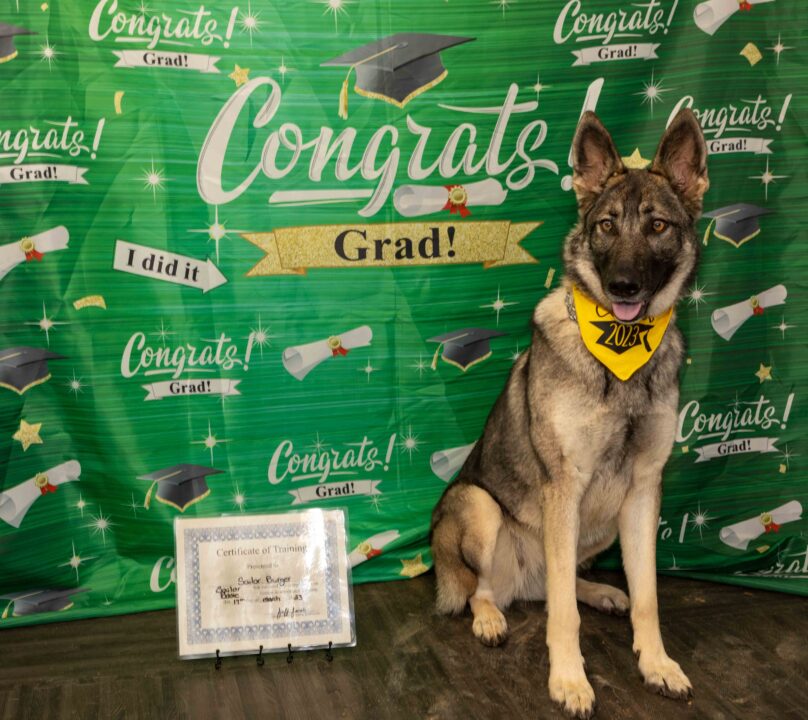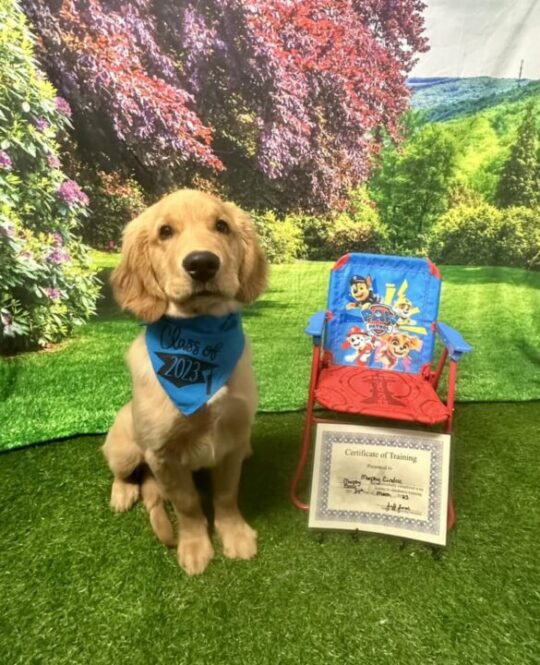 A TRAINED AND HAPPY DOG
At the end of training your dog will graduate with a certificate, a photo, and new confidence. 
The bond between you and your dog will grow because you now have a method of communication and an expectation of each other.
Home and daily-life activities are better as a well-trained dog makes all of life's experiences more pleasant and enjoyable for both dog and owner.
Our training classes book early and we require a $200.00 non-refundable deposit (applied to the total training cost), to assure your place and participation in our successful training programs.
Read our Reviews to learn what clients say about the benefits dog training can bring. We look forward to helping you and your dog start the journey toward a happier, healthier life!